This list will grow as I find more things to add. I am hoping to put together a useful (as in, practical stuff you can actually use) list of resources for all writers out there. If you know of a good one I am missing, drop me a line and I will add it here. =) As a rule of thumb, I won't post something I don't have any experience with. Every link here is something I've used or read, and can therefore vouch that it's legit and worth your time.
---

Ninite.com – A link everyone should check out, writer or otherwise. This webpage lists some of the best free (or free trial) software out there. Everything from Antivirus software to music management. You can download several at a time, without having to worry about add-ons you don't necessarily want or need.
OpenOffice – Open source office suite of programs (much like Microsoft Office). Use it to write your Best Seller =)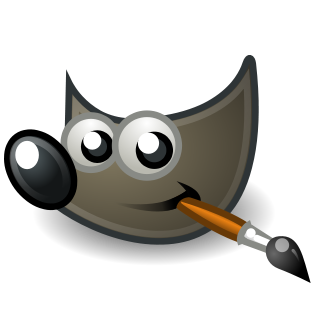 GIMP – Stands for GNU Image Manipulation Program. It's like someone took Photoshop, repackaged it, put a pretty bow on it and put it out as a present for anyone and everyone. If you want to create your own cover page, website banner, or just spend hours playing around making really awesome graphics, this is the program for you. Very easy to use and my personal favorite pastime (next to writing)
Stock.Xchng – Speaking of cover images, I recently discovered this wonderfully amazing site, which features free and royalty free, high definition images. Whether you need to create a cover image, spruce up your website, or add an image to your blogpost, do yourself a favor and check this site out.I promise you won't regret it.
Incompetech – Looking to make a trailer for your book? Looking for background music to inspire you? Or something to breathe life into your character? Here you go! This is a ginormous database of royalty-free music you are welcome to use! Just always remember to give credit where credit is due and attribute to the artist in whatever you use his music for.

Audacity – And once you get that great piece of music, or two or three, and you feel like picking up a new age conductor's stick, here is an open source program to help you edit song and other audio tracks to your heart's delight. Or create your own! You might even use it to, say, record and edit your own audiobook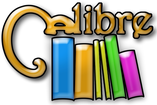 Calibre – eBook management program. Translation: Take a Nook eBook and you can transform it into any other format for any other eReader (as long as it doesn't have DRM)

Sigil – Specifically for those who want to self-publish. This program lets you create beautiful, professional quality EPUB files from your book. Also, if you want to use Calibre to convert to other formats, it's recommended to use EPUB as the start-out point. It's a couple of extra steps, but trust me, 100% worth it for the final product(s).
---
The Secret to Ebook Publishing Success by Mark Coker – There are tons of self-help guides out there for writing a novel, publishing a novel, marketing a novel, anything you can put "for Dummies" after. What I love about this one is: It's FREE! It's written in easy to understand language that's helpful rather than pretentious. It explains a lot about the difference between print publishing and e-publishing and why they are not the same and shouldn't be treated that way. Whether you want to self-publish or go the more traditional route, whether you like Smashwords as your platform or some other place, you'd be doing yourself a huge favor and saving yourself a lot of time and headache by reading this book.
Smashwords Style Guide by Mark Coker – I swear, I am not promoting Smashwords here LOL This is another one of those free resources that are meant for Smashwords authors, but just so happen to provide a simple, step-by-step guide to creating a beautifully formatted eBook for any platform. The process is a little labor intensive so, of course, it's not for everybody, but read this whether you want to self-publish or not. It will give you an understanding of what editors and publishers do for you (and why they deserve a cut of your royalties ;D )